Mep Sistem offers solutions specific to the Telecom industry in Physical Network Planning and Management, Operational and Business Support Systems Inventory Management System, Wireless Network Planning and Management in cooperation with worldwide leading business partners such as Esri, Ericsson and Cellular Expert.
Physical Network Planning and Management with

Ericsson Network Engineer
Ericsson Network Engineer software is a special product developed on Esri Arcgis for the telecom industry, and includes an easy-to-use, wide interface that enables the establishment and association of Fiber and Copper network connections from Central Office to Customer, modeling and management of network equipment.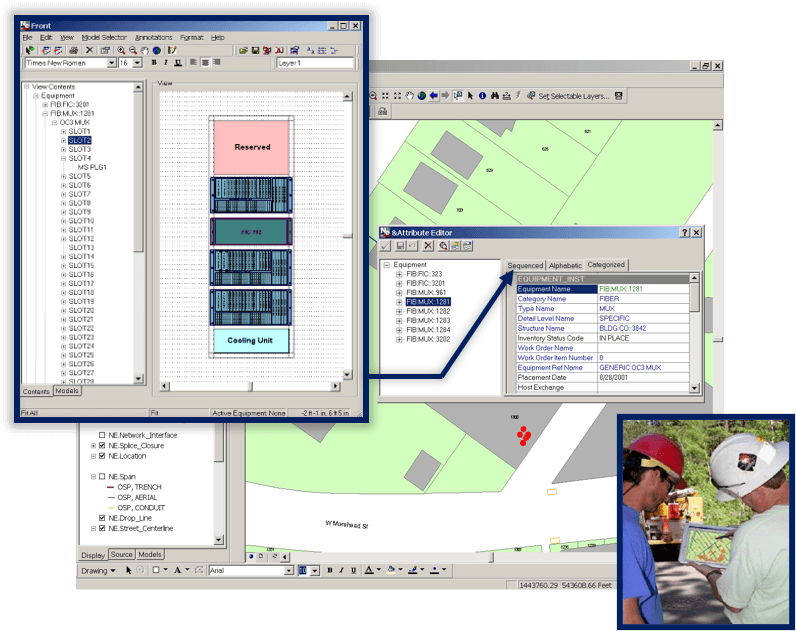 The capabilities of Ericsson Network Engineer allows for displaying, modelling and management of external telecom network inventory (route, cable, customer points, etc.) and internal network inventory (floor plans, shelf rooms, manhole sections, etc.) on the same map screens.
It is a system that is open to additional inquiries and applications by integrating optional new software that can work on Ericsson Network Engineer, and it is possible to integrate it with other OSS (Operational Support Systems).
Business Support Systems

(OSS / BSS)

Management with

Ericsson Granite Inventory
The new technologies that are constantly added to the telecom industry, the communication network to contain multiple different technologies, the need for a strong harmony and communication between the new generation value-added services make it more difficult to increase customer satisfaction and improve service quality daily.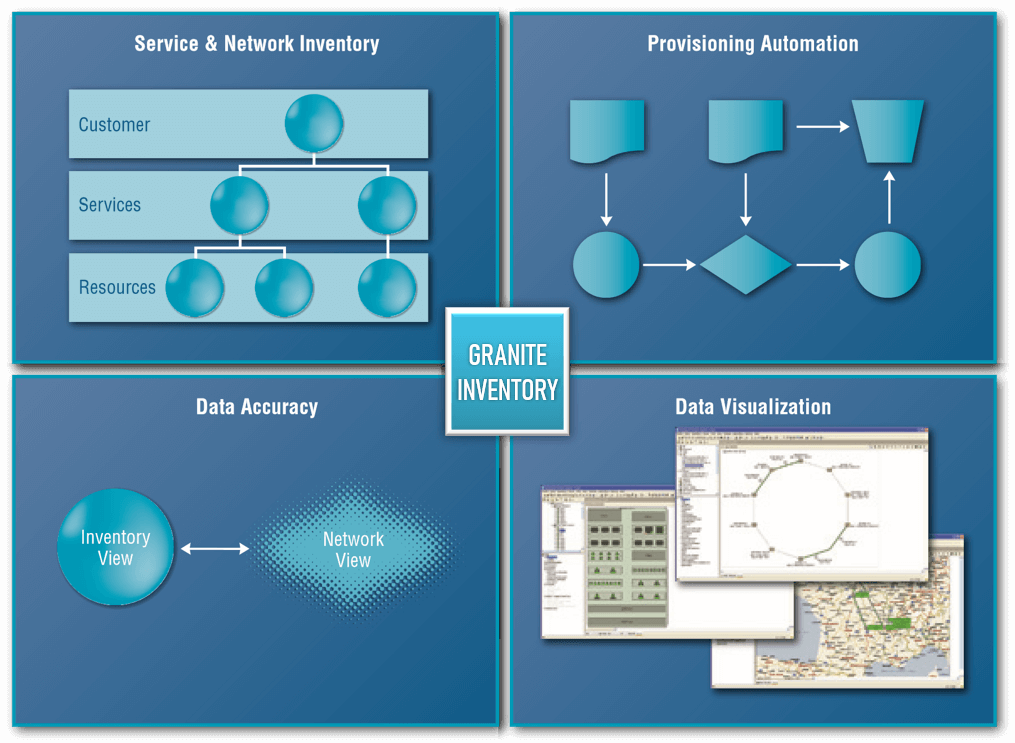 It can be integrated into all existing telecom systems very easily and quickly thanks to its all J2EE platform-based, SOA architecture and open interface structuring. You can customize the Granite Inventory user interface and control commands on the basis of users. Until now, more than 50 telecom operators around the world provide faster and more reliable services to their customers by taking advantage of the superior features of Granite Inventory, increasing both customer satisfaction and profitability in total.
Ericsson Network Engineer and Granite working 100% integrated with each other; It helps to create a holistic view of the physically and logically managed network.
Wireless Mobile Network Planning with

Cellular Expert
Cellular Expert is a product developed on Esri Arcgis architecture for the planning and management of the wireless telecom network. With the special tools provided by the product; It enables the management of wireless network data such as planning of multiple network services, calculation of signal strength, analysis of problematic areas in network communication and parameters of radio links in a map-based environment.
Some of the main capabilities provided in mobile network management with Cellular Expert:
2G/2.5G (GSM, DCS, CDMA, TETRA, TETRAPOL) networks
3G/3.5G/4G (CDMA2000, UMTS, HSPA, LTE, WiMAX) networks
Broadband (DVB-T, DVB-T2, DAB) networks
Network coverage analysis
Traffic planning and analysis